A Top Connecticut Bookkeeping Service
Looking for a qualified small business bookkeeper?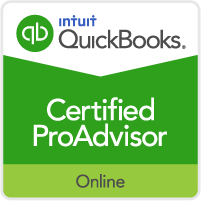 Here's your solution! We are small business bookkeeping experts, here to make running your business easier.
You're not a QuickBooks and QuickBooks Online expert – and you don't have to be!
Convenient Bookkeeping Packages
Our CT bookkeeping packages help you run your business more efficiently. Our bookkeepers are pros. They'll make suggestions for improvements to your small business bookkeeping.
Flexible Bookkeeping for Small Businesses
We're the Connecticut bookkeeping service to choose. Whether you need a little accounting help each month, or want a professional bookkeeper to handle all of your business bookkeeping, we can help.
Why Are We The Best?
We keep businesses financially healthy with the highest quality bookkeeping services. We respond very quickly to customer needs.
We're QuickBooks experts with integrity and professionalism. We believe in great customer service. We deliver quality bookkeeping services and QuickBooks training.
We want your business to thrive! We are dedicated to continuous learning, accountability and value.
We decided to outsource our bookkeeping early on. That was many years ago. I am glad we found Innovative Financial Services back then. We can do what we do best, and they handle their end. We've never looked back.
We'd love to speak with you about your bookkeeping needs. Please get in touch!