We Love Our Work
We are Hartford County's Top Advanced
Certified QuickBooks ProAdvisors
Founded in 2001, Innovative Financial Services, LLC helps small business owners struggling with learning QuickBooks and using this leading bookkeeping and accounting software to manage their finances. We know how to apply the many features of QuickBooks, the top accounting software for businesses owners. Don't stay with bookkeeping and accounting software that's frustrating you!
With the right bookkeeping service, you get the best financial information to inform your business decisions. Innovative Financial Services, LLC helps business owners gain control over their finances. We create smooth month end reporting procedures, so you have the information to make effective business decisions. Our operational approach to accounting really works!
The team at Innovative Financial Services, LLC works with organizations in all industries. We have years of expertise, and we can help your small business grow!
Nonprofit Agencies
Corporations
Beauty Professionals
Professional Services such as Law, Photography, Web Design
Health Care and Medical Centers
Building Contractors
Computer Technology Companies
Located In East Hartford, CT
50 Founders Plaza
Suite 301
East Hartford, CT 06108
Phone: 860-241-9474
Toll Free: 866-933-6265
Fax: 866-4IFS-FAX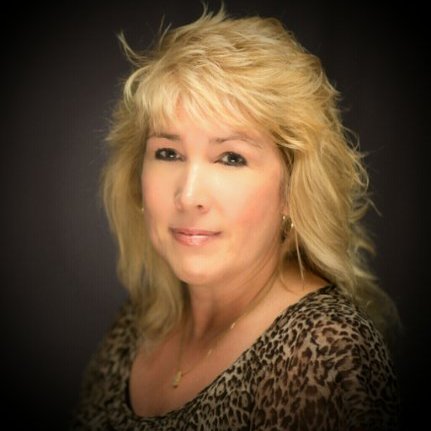 Laurie O'Neil, Founder
Laurie is a Trainer, Coach, and Entrepreneur who started Innovative Financial Services, LLC after recognizing that small business owners were not getting the guidance they needed to make effective business decisions. She noticed that business owners were challenged by their bookkeepers. By building a practice that could empower business owners to run their books more effectively and efficiently, Laurie knew she could make a huge impact on their lives and make their businesses more successful.
As Vice President of The Bookkeeper's Referral Network, Inc, Laurie strived to instill standardization in the bookkeeping industry itself by providing coaching for freelance bookkeepers. She taught other freelance bookkeepers by providing educational workshops and lectures on operational challenges and on how to grow a bookkeeping practice, on offering value pricing to clients to grow a successful practice, and on how to work their practice with the mantra "Work ON your business instead of IN it".
Laurie is a past Recipient of Hartford Business Journal's "40 Under Forty" Award in 2004. In 2014 and 2016 she made Intuitive Accountant Top 100 QuickBooks ProAdvisor. Laurie Co-Chairs Hartford Woodard Group, and a is a Member, Intuit Accountant Trainer/Writer Network. She is a contributing author to Between Wall and Main.
Prior to Innovative Financial Services, LLC, Laurie had a diverse career from working in a CPA firm, to Manager of Operations to a 88,000 square foot facility, to Controller of a recruiting firm. Her extensive and diverse background lends itself to her unique approach, helping businesses focus on Operational Accounting.
Specialties:
#1 Advanced Certified QuickBooks Advisor in Hartford CT
Certified QuickBooks Enterprise and QuickBooks Point of Sale
Certified Sleeter Consultant
Let's Talk about Helping Your Company
We provide bookkeeping services to businesses throughout Connecticut and across the country. They choose our bookkeeping firm for our efficiency, dedication to technological advancements, and extraordinary integrity.
Get to know us!
(860) 241-9474